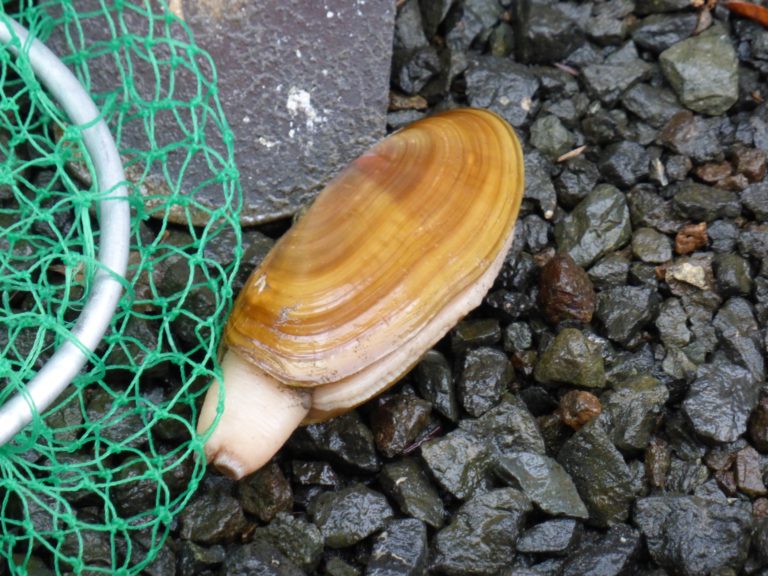 When Ella and Vernon Worthington passed away, both over 100 years old, they left a largess to ocean environmental organizations. But they left another kind of wealth as well, the story of their lives as scrappy, frugal dairy farmers who grew up, met and married on the Long Beach peninsula not far from the Pacific Ocean.
That history is invaluable.
As denizens of Long Beach, near some of the best razor clam beaches in the world, their lives unavoidably involved razor clams and razor clamming. In an interview from 2011, Ella recalled her childhood. Her words witness how razor clamming was at times been essential for survival. From a May 14, 2018 story in the Chinook Observer:
"There were no jobs in the 1920s and 1930s," Ella said. "We worked in the cranberry bogs, dug razor clams, and Vern worked on the oyster beds and I worked in the steam canneries. We didn't have time to feel sorry because we were poor. We were too busy and having too much fun with our friends."
Said Kolb [a relative], "Aunt Ella once told me she had dug over two tons of clams in her day. I remember going clamming with her when I was a kid. She always dug in the surf and, man! Was she quick! She'd have her limit before most of us had our first clam!"
The ninth of 10 children, Ella moved to the Peninsula from Moundsville, West Virginia when she was five years old. She recalled digging "hundreds of clams" before going to school each morning but, even so, by ninth grade, her father told her she'd have to quit school and enter the local workforce to help the family make ends meet."
The clams she dug before school were presumably sold to the local canneries.
http://projectrazorclam.org/wp-content/uploads/2018/02/P1010366-clam-net.jpg
3456
4608
David
http://projectrazorclam.org/wp-content/uploads/2018/02/razor_front-300x150.png
David
2018-05-21 07:37:24
2018-05-21 07:50:08
Razor Clamming for Survival in the 1920s and 1930s